For those who missed out in '1992 we offer another limited chance to own these Special "Original Lithuania Tie Dye basketball Jerseys" again. NOTICE: Copyright 1992 & Trademark Property of Greg Speirs. All rights reserved.
Original Skullman®1992 Lithuania Tie Dye ® basketball Jerseys
Own The Authentic - The Original Slam-Dunking Skeleton
SLAMMIN SPORTSTM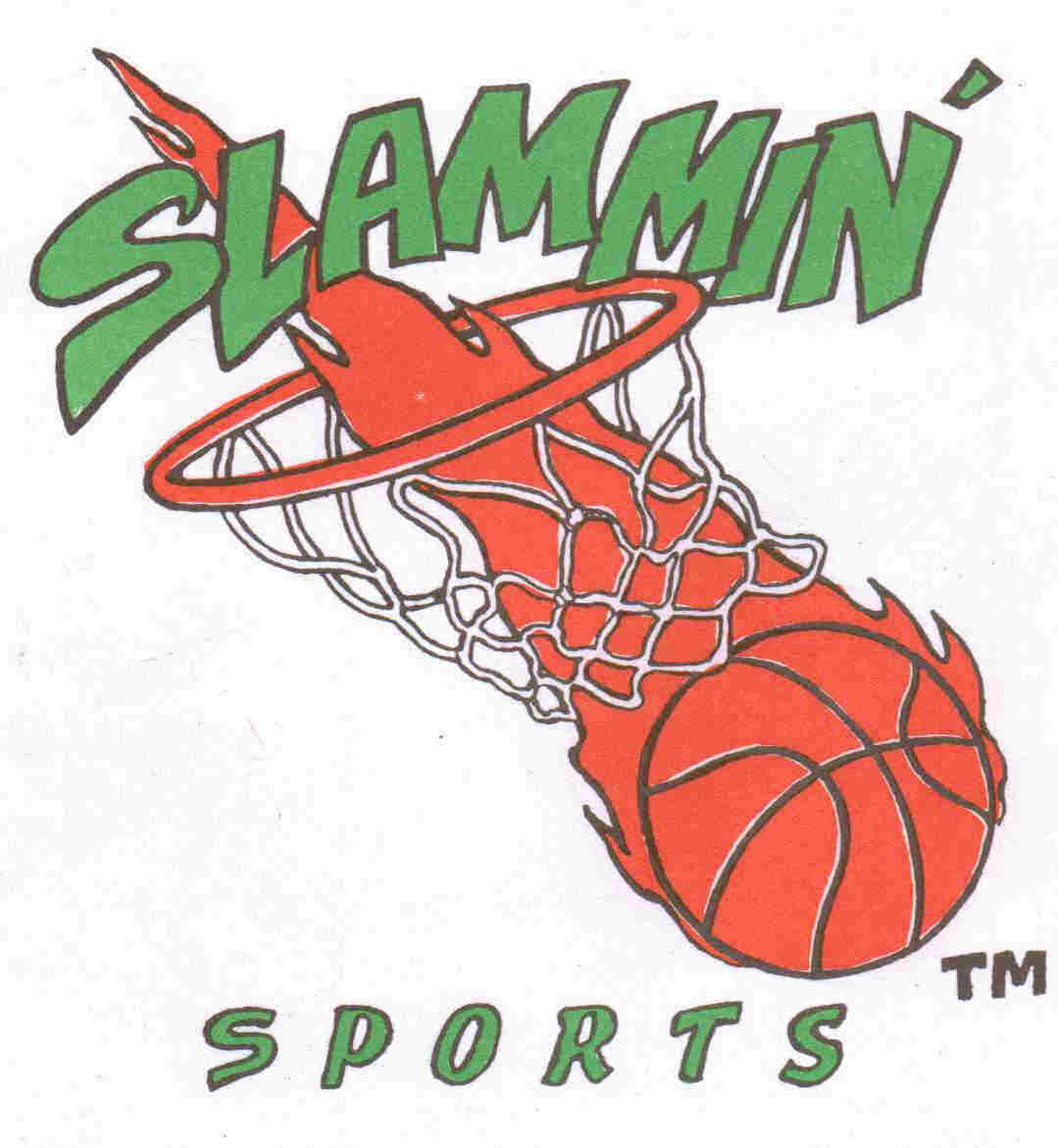 Box #125
Yonkers, N.Y. 10710 U.S.A.
Only $4.00 SHIPPING to anywhere in the U.S.A. and to most countries throughout the world.
30 MONEY BACK GUARANTEE IF NOT COMPLETELY SATISFIED!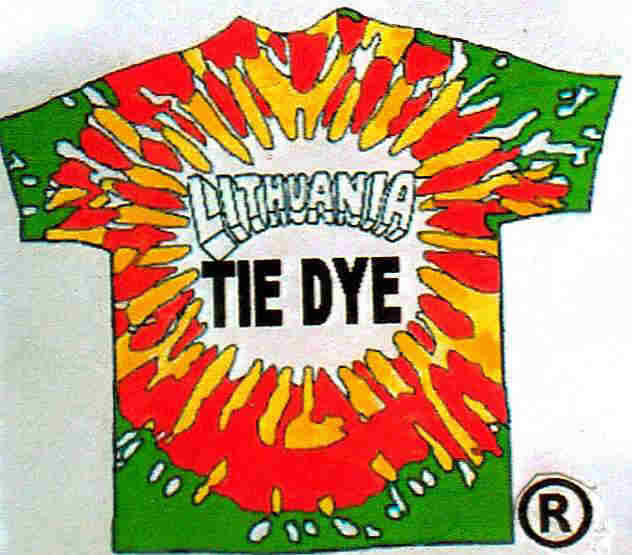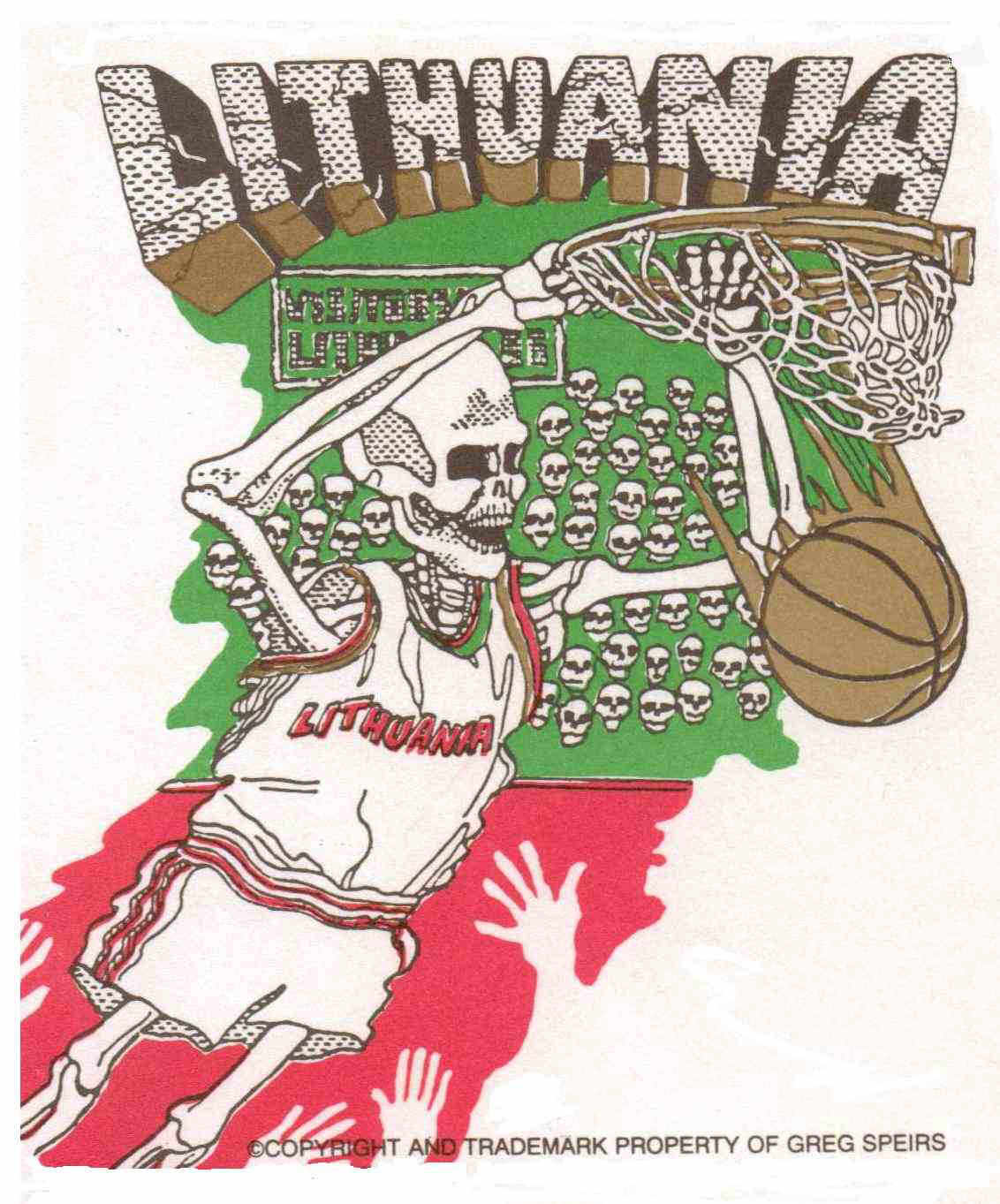 ® WARNING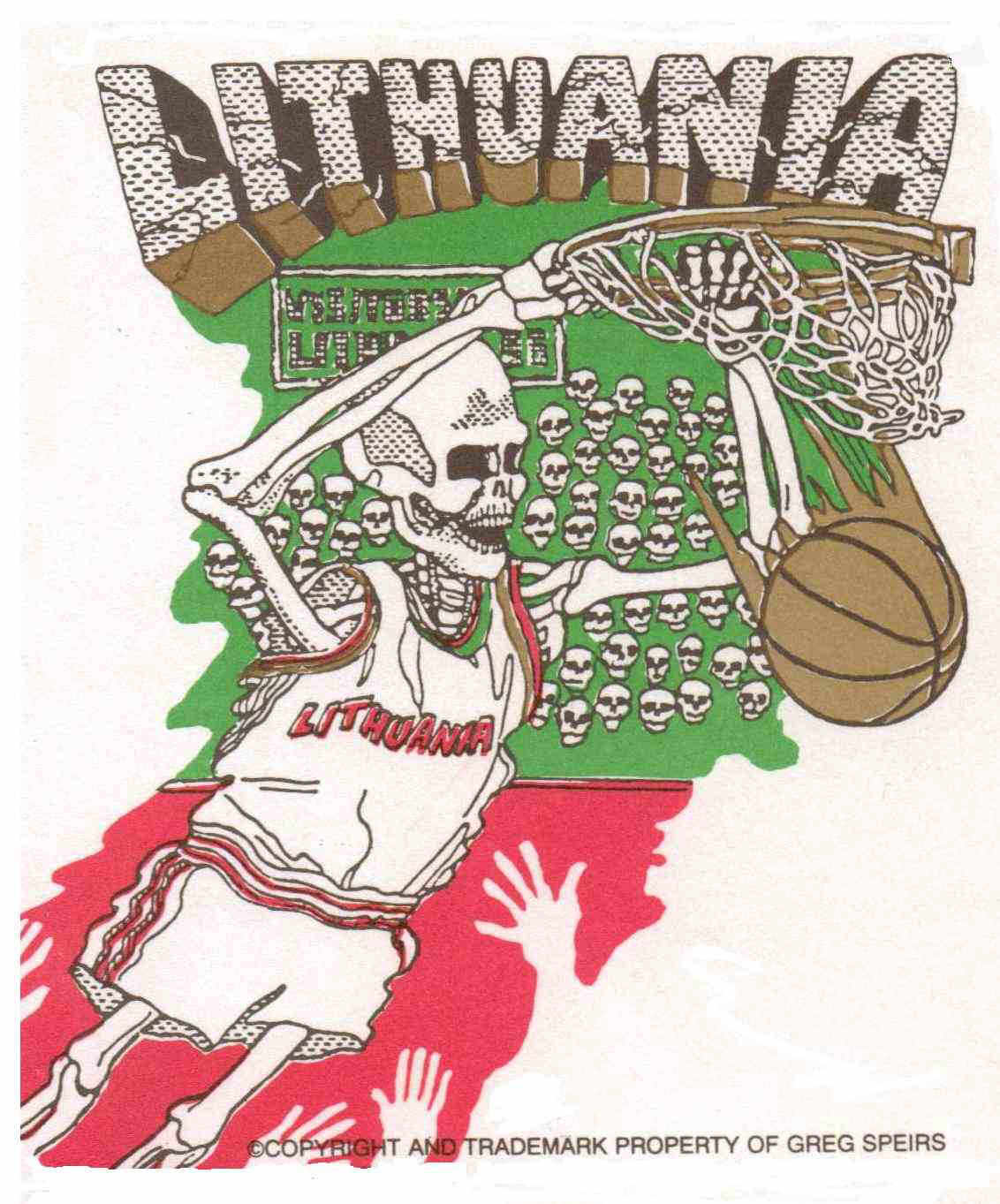 ®